Bulb cross-reference.
880 = 884, 885, 892, 893, 899 have the same base PG13, different wattage.
881 = 886, 889, 894, 896, 898 have the same base PGJ13, different wattage
H4= 9003, HB2 is double filaments and is used for both low and high beams in the same bulb.
H10 is the same as 9005, 9145, same as 9140 and 9155, all these bulbs are single filament bulbs use the same base PY20D,
H13 is the same as 9008 is dual filaments and is for both low and high beams.
HB3 is the same as H10, 9005.
HB4 is the same as 9006
HB5 is the same as 9007
HIR2 is 9006 (HB4)
Another guide here http://www.piaa.com/headlight-and-fog-light-bulb-cross-reference-guide.aspx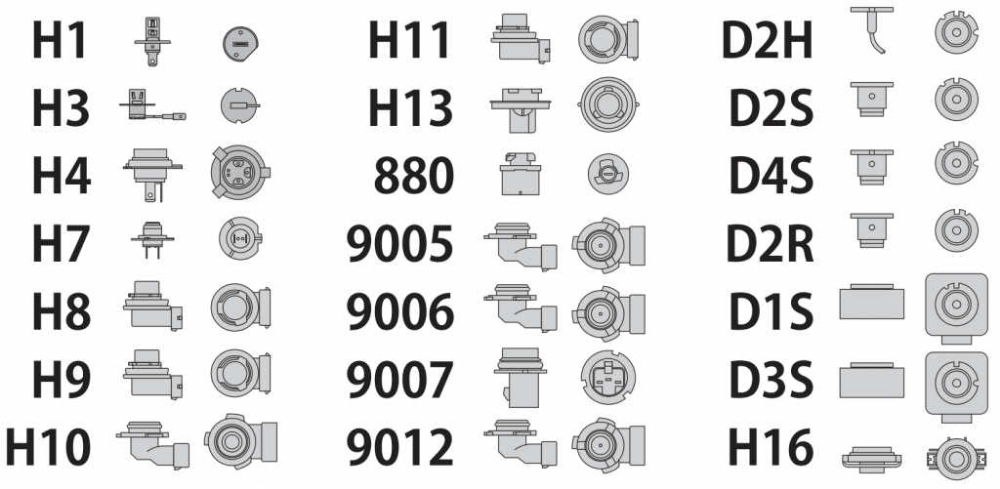 LL0486
Replacement ballast for D1 style HID ballasts.